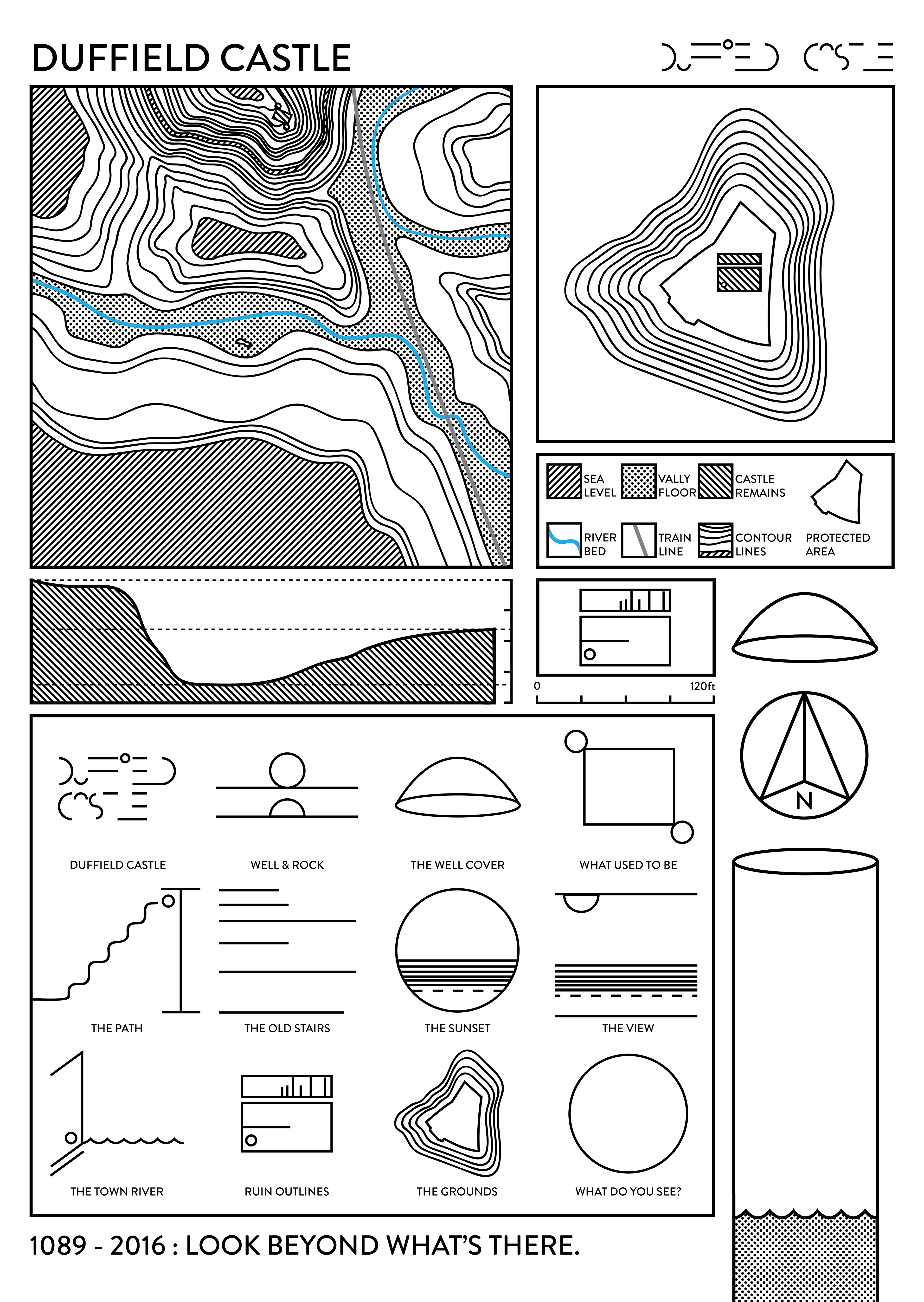 Duffield Castle, Look Beyond
National Trust site -
 [Branding]
To tell the story of Duffield Castle, a site where once a magnificent castle would have stood at the heart of the local community. To ensure the long-term conservation and protection of the site, and to seek opportunities to enhance both the historic and natural environment. To reflect on the site's significance as an important historic monument, and to have a site that is understood, loved and cared for by the local community.
To re-imagine the Nation Trust site 'Duffield Castle'. Bring, knowledge, awareness and appreciation for the site to its local residence and visitors to the Duffield area. 
A set of abstract prints and 'Key' to show what's hidden and to bring awareness too the small features that form a larger story.
Key + 4 prints
297 x 420mm