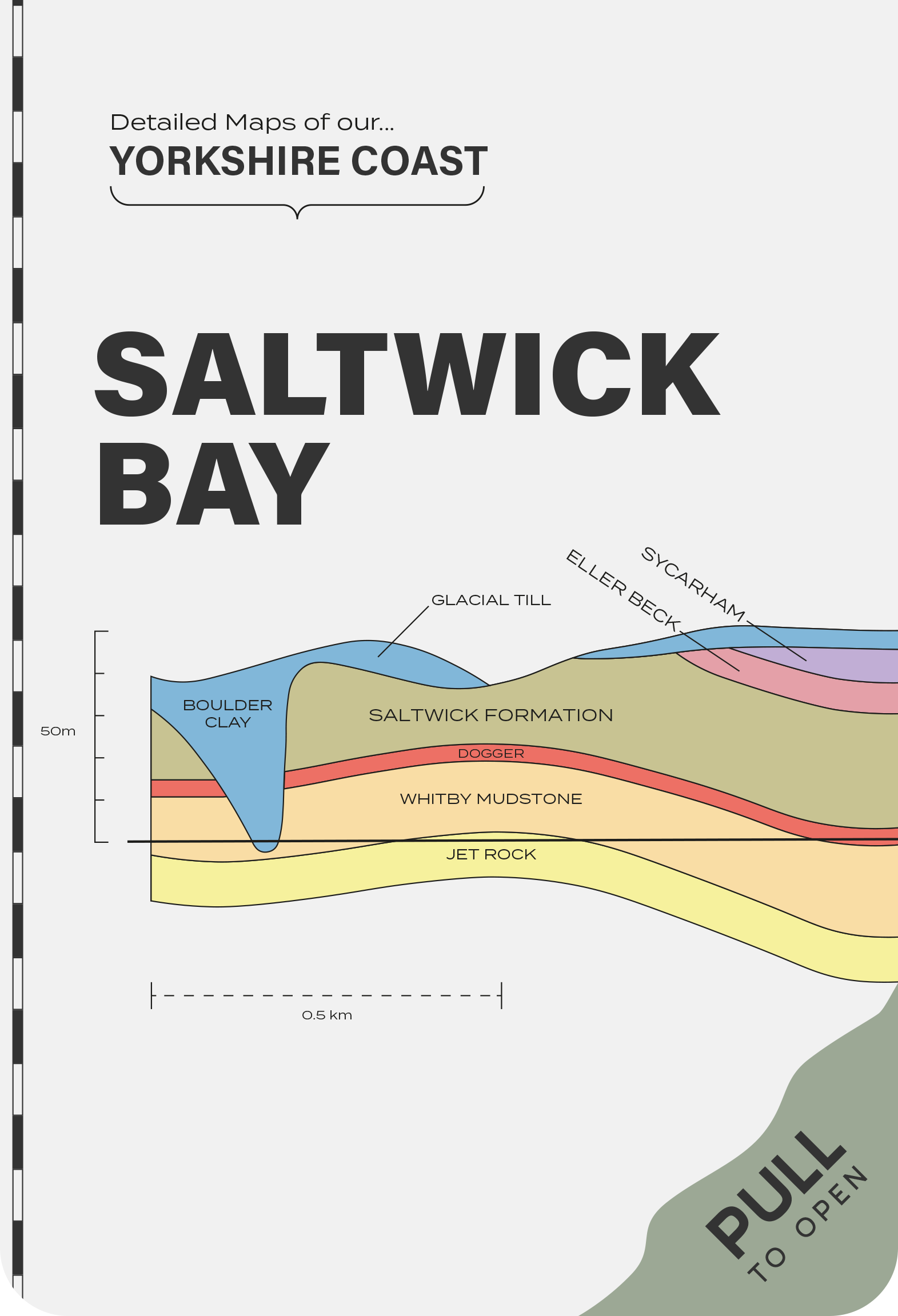 Safety Maps of the Yorkshire Coast (Lower Lias)

Overall design & Concept
Project: 
A range of OS style maps focusing on encouraging the general public to explore the Yorkshire coast but importantly bring awareness of how to access these famous seaside towns and villages safely and what dangers could arise while exploring the coastline. 

As a keen fossil hunter I know personally the dangers of our seemingly harmless coastline but as holidaying in England is rising year after year visitors to the coast have little knowledge or understanding of obvious dangers from, unstable cliffs to cut off points and tide times. 
This project will be a series of maps with each outlining and explaining the different access points and dangerous each individual place has to offer. 
Why: 
The reason for this projects creation is from a family accident while on a regular day walking on the coast. My family are keen fossil hunters and have been visiting the coast since I was a baby. On this piticualr day on a streach of coast we had walked 1000 times my farther slipped and fell badly walking on the shale batts at Saltwick Bay. He couldn't walk and we could see he was in a lot of pain. From my understanding of the coast over many years I knew exactly what to do, where we were and who to call. After the coast gaud arrived and helped my dad back up the cliff and on the way to hospital I reflected on the days events thinking if that was a first time visitor to the coast it could of not gone as smoothly as it did. 

Map 1 Draft : 
For my first draft I have mapped out Saltwick Bay, a beautiful Bay 1 mile from the East of Whitby. I know this bay like the back of my hand after visiting it for many years, knowing all the possible difficulties newcomers might face with the incoming tide and being aware of the unstable cliffs above. 
My aim is not to scare visitors away but to educate them to make the coast a safe and amazing holiday destination.