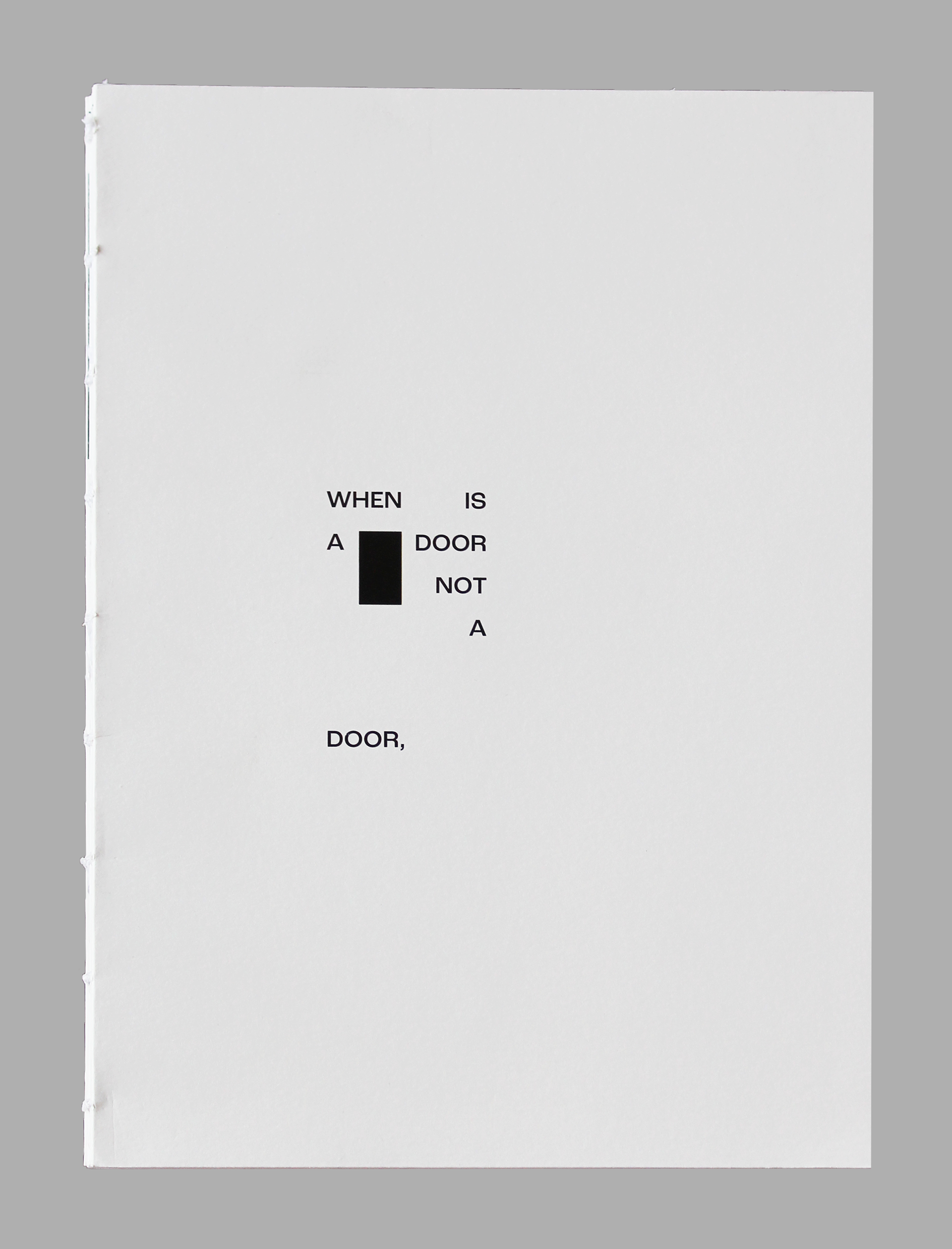 When is a Door Not a Door
Artist Book - [Book Design & Concept]
Discussing the blurred boundary's of Design and Art. This project explores the labels we seem to automatically give contemporary work and where to we draw the line when it comes to categorising artwork. 
Working along side a Fine Artist, we will discuss the possible avenues of content which will spark this conversation between young creatives. 
A hand coptic bound book 
- 7" x 9"
- 80 pages